David Melson is a copy editor and staff writer for the Times-Gazette.
Picturing the Past 57: Trip to the country
Posted Tuesday, April 20, 2010, at 7:22 AM
TIme for a time trip into the country.
Here's Simpson's Service Station in Rover on May 23, 1958.
Where was this? I'm guessing it was somewhere on 41-A North, and it seems like I vaguely remember this building but can't place it today. I spent a few minutes Monday afternoon taking a virtual ride through Rover through Google Maps and am wondering if this building may still exist in a highly remodeled form. But look at the house in the background. I can't find any similar houses near today's Rover buildings.
I don't remember Schenuit brand tires. A Google search shows they're still in business but now specialize in aircraft tires. I couldn't find any reference to Schenuit car tires past the early 1980s.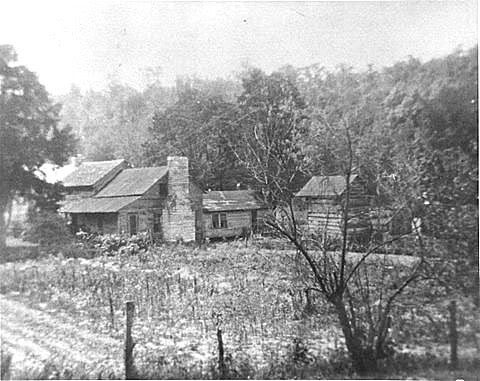 Thanks to a contributor for this undated (but obviously very old) photo of a log cabin in what I'm told is the middle of today's Lake Elaine, south of Flat Creek in southern Bedford County.
I was also told that this cabin was moved to Shelbyville before the man-made lake was formed and still exists today at a home on Kingree Road.
Picturing the Past is featured each Tuesday in this blog. Reader contributions are welcome.
Respond to this blog
Posting a comment requires free registration: