David Melson is a copy editor and staff writer for the Times-Gazette.
Picturing the Past 60: Belmont Avenue
Posted Tuesday, May 11, 2010, at 7:34 AM
I always thought the large apartment building at 700 Belmont Ave. was much older, but from July 21, 1950 here's a photo of what were then called the Cooper Apartments. They were under construction at the time.
Belmont Avenue today is a street in transition. Nice, older restored homes are mixed with a few newer homes, a few homes in deplorable condition and the remains of one fire-damaged house just sitting there rotting away.
Drive down Belmont sometime and really look at it, as opposed to just driving through to get from one place to another. In some ways it's like a time trip back to an older Shelbyville.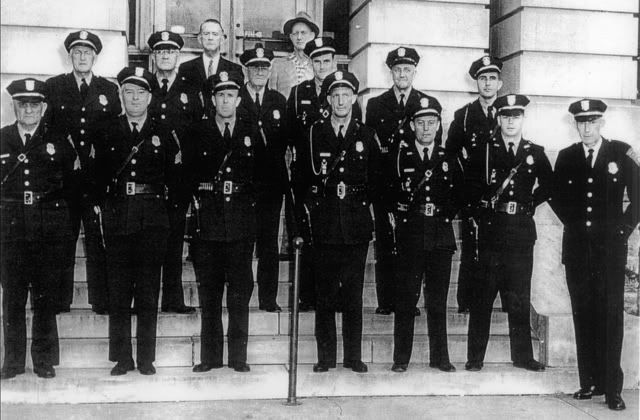 From 1958, here's a submitted photo (actually, I think this was a T-G photo, I've seen a similar negative here) of the Shelbyville Police Department. If you go to police headquarters you'll see a framed copy of this -- without the names.
Front row, from left, are Elgin Wynn, Roy Fann, Word Woodson, Davis Goosby, Bill Cantrell, Jack Stallings and chief Clarence Wheeler; second row, Raymond Arnold, Dave Bradford, Ernest Bartlett, Wayne Haithcote, Johnny Wheeler and Tommy Donovan. Back, "Mr. Brown" (I think this was Joe Brown, city manager at the time) and Joe Wheeler.
Picturing the Past is featured each Tuesday in this blog. Reader contributions are welcome.
Respond to this blog
Posting a comment requires free registration: