David Melson is a copy editor and staff writer for the Times-Gazette.
Picturing the Past 62: Bethany Lane
Posted Tuesday, May 25, 2010, at 12:05 PM
From Dec. 16, 1952, here's a look at what appears to be an unpaved Bethany Lane. I'm not totally sure from which direction the photo was shot, but it appears to me that the photographer may have been standing just off Depot Street looking north. The home on the left looks like one still there now, and records show that it was built in 1950.
Bethany Lane is a prime example on how much one city can change in 60 years. Drive it today and you'll pass older homes -- one log cabin was there at one time, with a newer home built around it -- modern businesses and several newer apartment buildings. Quite a change from the gravel road of the early 1950s.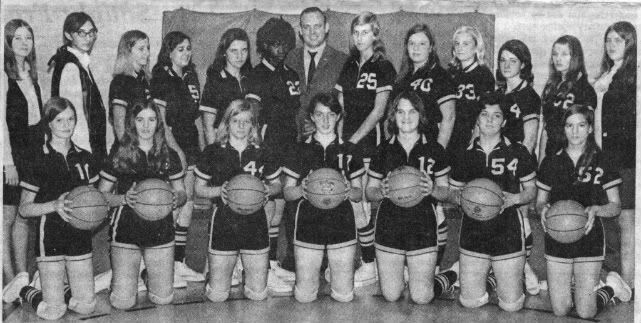 Here are the 1969-70 Wartrace Pantherettes as photographed by the Times-Gazette in the fall of 1969. Kneeling, from left, are Nancy Potts, Debby Vincent, Brenda Floyd, Mary Keele, Cynthia Shirley, Claudia Hawkins and Betty Edde. Standing, from left, are managers Kay Tribble and Bobbie Grubbs, Pam Hawkins, Rhonda White, Susan Grubbs, Cheryl McMahon, coach Hal Skelton, Jimmie West, Vickie Potts, Bessie Redd, Sara Jane Walker, Joanna Walker and Sandy Keele.
Picturing the Past is featured each Tuesday in this blog. Reader contributions are welcome.
Respond to this blog
Posting a comment requires free registration: