Where was this? The landscape looks so familiar. From the looks of a vehicle in the extreme lower left it appears this photo was made in the 1940s or early 1950s. (Photo submitted by Allen Arnold)
Here's what is starting out as a mystery shot. Where was this undated photo, the first of several contributed by Allen Arnold, taken? I've got a feeling this is one of those places I'll recognize once someone recognizes the location. Could this be somewhere around Wartrace, and the line to the right the one which, still today, branches toward Shelbyville?
The next two photos are also Allen's: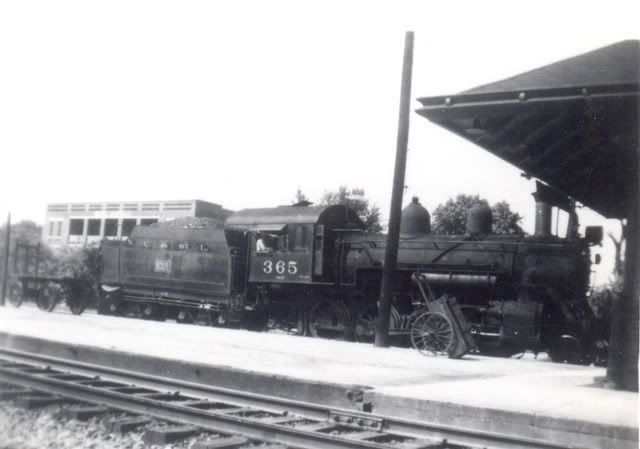 From July 1944, here's an N.C. and St. L. train at the Wartrace depot, looking west with the Walking Horse Hotel (what was it named then?) in the background.
And a close look at what is apparently part of the depot itself, also from July 1944. These buildings are gone now. Were both part of the depot?
The eastern side of Bedford County has a rich railroading history. We'd welcome any old photos of the Bell Buckle or Normandy railroad depots andor storefronts as well.
Picturing the Past is featured each Tuesday in this blog. Reader submissions are welcome.