David Melson is a copy editor and staff writer for the Times-Gazette.
Picturing the Past 73: Old police station
Posted Tuesday, August 10, 2010, at 11:27 AM
A while back some readers mentioned they didn't remember when Shelbyville police headquarters were on Holland Street.
Above is the building as it looks today.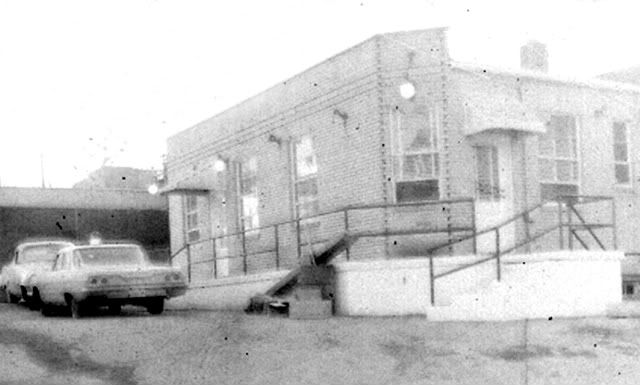 And here it is from Sept. 30, 1963 as the department moved in, during an Urban Renewal transition phase between the old city hall on the west side of the square (where today's large bank building is) and a portion of the new city hall completed in 1965, which the police fully occupy today except for the courtroom.
This photo (actually a scan of a negative) is almost too grainy to post, but it does show the building from the back side. According to the 1963 photo caption, the photo was shot from the back to show the more easily-accessible entrances as compared to the old location.
Check out the vintage police car, a 1963 Chevrolet BelAir or Biscayne complete with single light on top.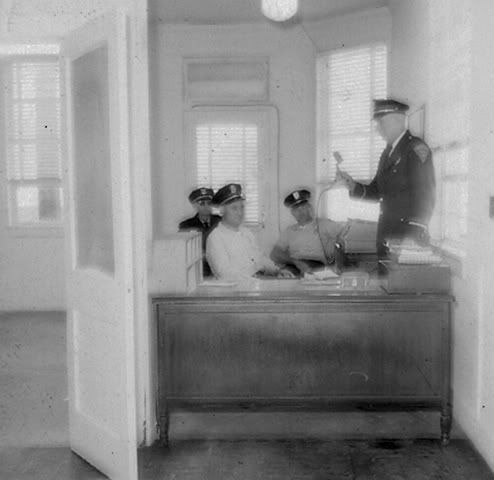 Here's the main office with, from left, officers Clarence Jones and William H. Kingree, Sgt. Jesse Blanton (a future chief) and Chief Clarence Wheeler holding the microphone.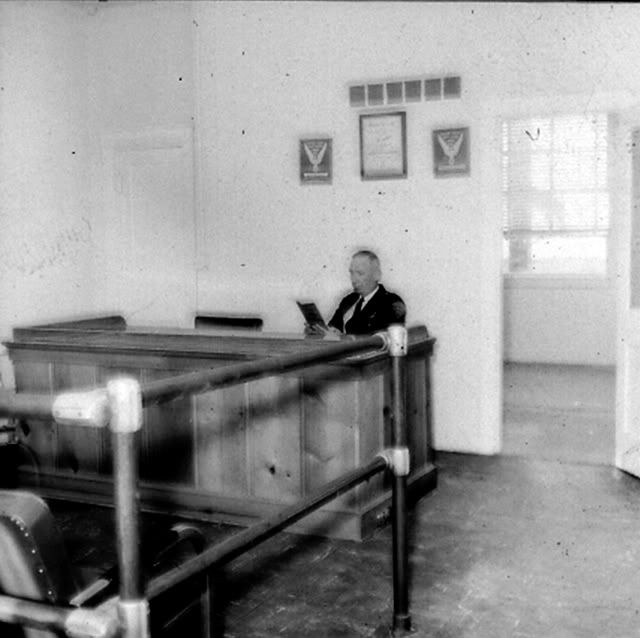 And here's what the reporter described as the "front room" which was used as the courtroom, with Wheeler in the judge's chair.
I can remember today's building in the 1970s when Shelbyville police occupied, I think, just a large room containing the dispatch console, a few desks and filing cabinets and a storage room on the other end of a hall lined with several jail cells -- yes, the city had its own small jail then. How things have grown.
Picturing the Past is featured each Tuesday in this blog. Reader submissions are welcome.
Respond to this blog
Posting a comment requires free registration: