David Melson is a copy editor and staff writer for the Times-Gazette.
Picturing the Past 74: Back to the railroad
Posted Tuesday, August 17, 2010, at 2:10 PM
Several readers last month mentioned Teton or Old Teton, the Wartrace-Shelbyville spur line train which ran until the late 1950s.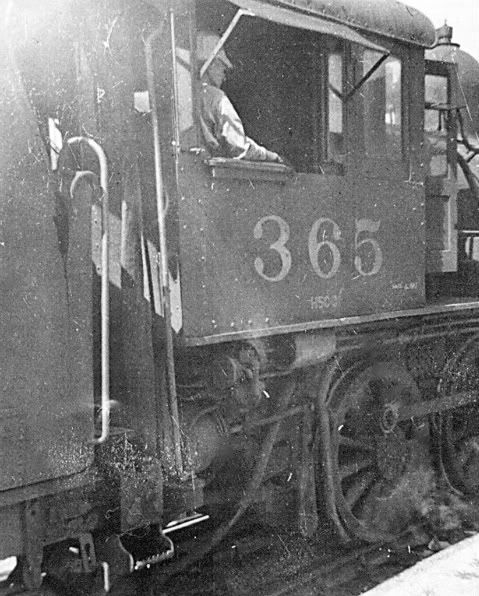 These photos of Teton from the late 1940s or early 1950s were shot by Ernest Robertson, the T-G's editor from 1951-54, who was from the Wartrace area and now lives in Knoxville after a long career with the University of Tennessee's photographic and video services division. The photos were provided by Bill Odle of Wartrace, who says they were made around Wartrace and Shelbyville.
And here's the Shelbyville depot as passengers from Wartrace got off the train. The depot building outlasted the railroad: It's now restored and used as an adult learning center, surrounded by grassy landscaping and no railroad tracks around it at all.
The photo was shot looking south from just off Depot Steet. Look in the background and you'll see a large building with the words "Pencil Company" visible.
It looks like the letters "AL" are invisible in fron of 'Pencil.' Was that National Pencil Company?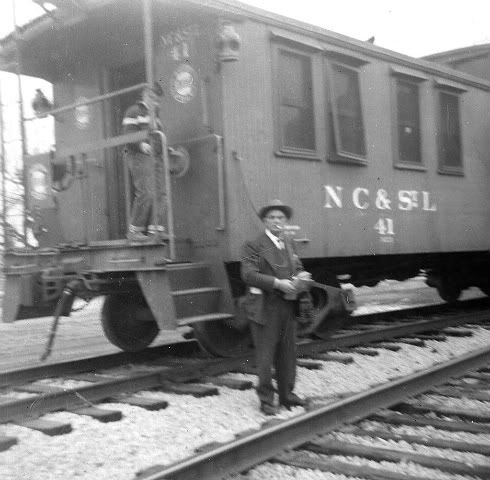 From March 8, 1958, this is what's described by contributor Trey Arnold as "Tetter's last run." Is this Teton's last run? Shown are Allen and "Daddy" Bomar by the caboose.
NOW IN PRINT: Several readers have asked for Picturing the Past to become part of the Times-Gazette's print edition. Two or more of the photos you see here will be in tomorrow's newspaper. Look for Picturing the Past in ink and paper each Wednesday.
And the Picturing the Past blog will be right here as always each Tuesday with lots of photos to come and plenty of room for your comments.
Picturing the Past is featured each Tuesday in this blog and each Wednesday in the Times-Gazette's print edition. Reader submissions are welcome.
Respond to this blog
Posting a comment requires free registration: