David Melson is a copy editor and staff writer for the Times-Gazette.
Picturing the Past 79: Harris High in 1963
Posted Tuesday, September 21, 2010, at 10:26 AM
The building's changed a lot, but here's a look at the sign and a few adminstrators and students in front of what was known in 1963 as Harris Elementary and High School.
This is in front of the highly-remodeled Elm Street building that's now privately-owned and used for offices. An older portion burned several years ago.
Harris, known for most of its years as Bedford County Training School, is still nationally-known for its football teams, which racked up a 78-0-4 record from 1943-50.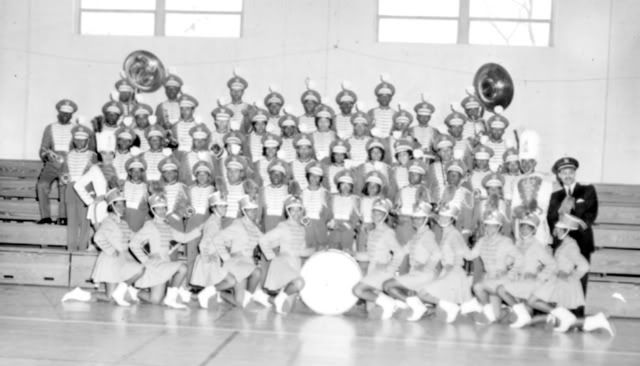 But what about the Harris band? Here's the band from 1963, shown in the gym which still exists and which I remember well from its Central Junior High years from 1972-74 (the name was changed shortly afterwards to Harris Middle).
Harris was absorbed into Central HIgh a few years after this photo was made as schools were integrated.
Recognize anyone pictured here? Feel free to fill in the blanks.
Picturing the Past is featured each Tuesday in this blog and each Wednesday in the Times-Gazette's print edition. Reader contributions are welcomed.
Respond to this blog
Posting a comment requires free registration: