David Melson is a copy editor and staff writer for the Times-Gazette.
Picturing the Past 92: Stopping by Parks-Belk
Posted Tuesday, December 21, 2010, at 3:29 PM
Finished your gift buying? If it were the fall of 1958, the old Parks-Belk store in Shelbyville would likely have been one of your stops.
This photo dated Oct. 7, 1958, shows it all: Everything from clothing and accessories to tricycles and children's wagons. Wonder what was going on with the piggy bank and flamingo on the shelf?
Look closely and you'll see the pneumatic tubes in which money was sent from one floor to another.
The photo was made for an "Old Fashioned Bargain Days" sale at Parks Belk.
No caption was published under the photo, so we have no immediate idea who these costumed Central High students were.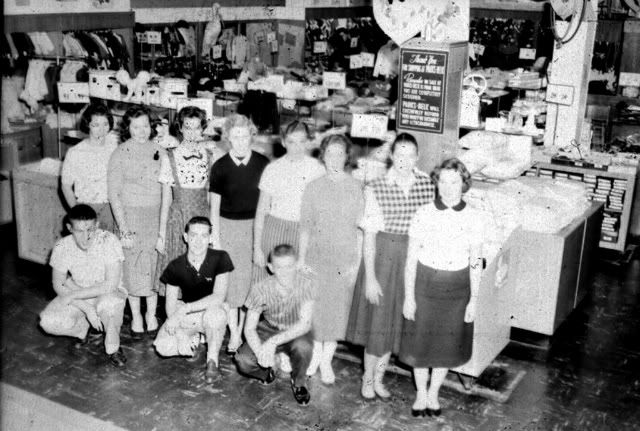 But here are the same people in modern (for that time, anyway) street clothes, not completely in the same order but obviously photographed the same day by the T-G for, according to the negative envelope, the Central High Echo.
Picturing the Past is featured each Tuesday in this blog. Reader contributions are welcome.
Respond to this blog
Posting a comment requires free registration: