David Melson is a copy editor and staff writer for the Times-Gazette.
Picturing the Past 94: Speeders beware
Posted Tuesday, January 4, 2011, at 7:34 AM
Welcome to modern, sort of, technology.
The device above ushered in a new era for drivers.
It's the first speed-detection device in Shelbyville, introduced in 1958. That's Police Chief Clarence Wheeler and officer Jack Stallings looking it over.
The story didn't detail how it worked, but obviously it's a far cry from today's electronic units.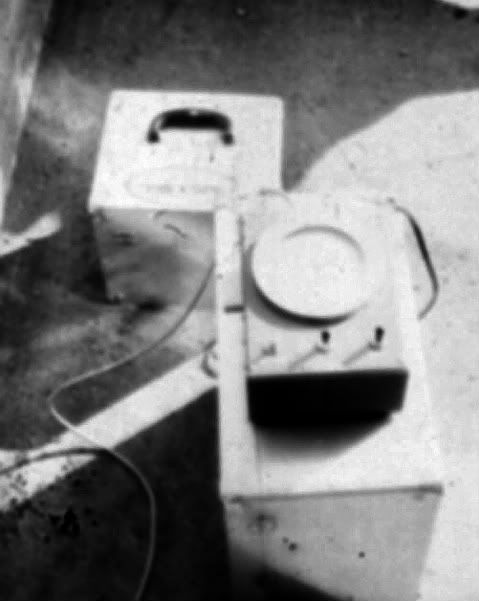 Here's a closer look, if somewhat fuzzy, of the detector.
I imagine a few readers of this blog may have encountered this device or something similar.
Picturing the Past is featured each Tuesday in this blog. Reader contributions are welcome.
Respond to this blog
Posting a comment requires free registration: